Primary school Parravicini - Vittorio Veneto
You are here: Projects / Restoration / Primary school Parravicini - Vittorio Veneto
---
Informations
Place: Vittorio Veneto, Treviso - Italy
Typology: Concrete structures and steel
Beginning year: 2012
End year: 2012
Work: structural project and construction site supervision

---
Project description
Vittorio Veneto municipality has different school buildings, the elementary school A.Parravicini in Serravalle, which is the historic town centre.
The school has more than 190 students.
This twentieth-century building bound by Heritage Conservation acts has some old peculiar characteristics that belong to the 1985.
The school was built in 1924/25 and develops on three aboveground levels. Near the road there are two levels.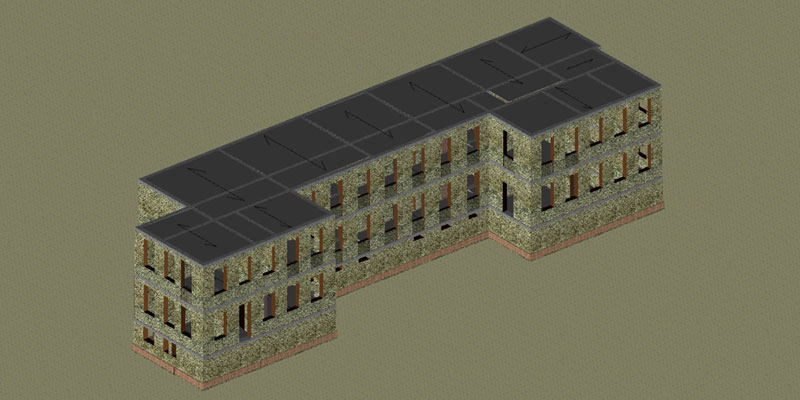 The orginal structure is built in stone masonry and gauged mortar with mixed slab in reinforced concrete and wood for the first floor; double T beams and slabs in reinforced concrete for the secondo floor.
The wooden roof with trusses has Marseillais tiles.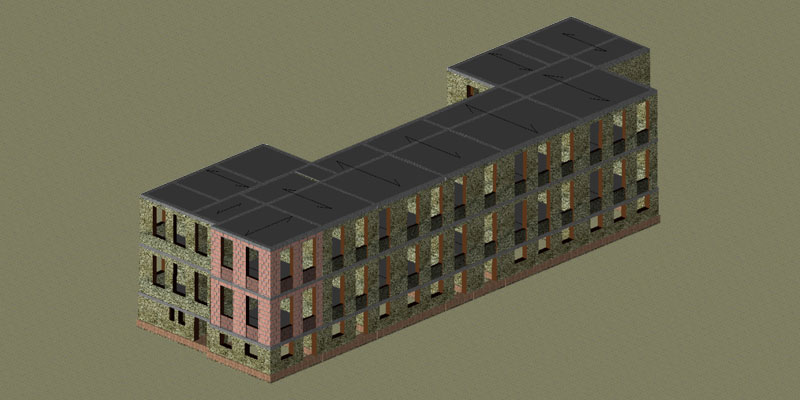 Recently the municipal authority decided to draft a significant analysis on the status of the buildings in order to prepare a form level 1 under OPCM 3274/2003 e OPCM 3362/2004 e ss. mm. e ii., to the law Decree D.P.C. 21.10.2003 of OPCM 3274/2003 and following applicable local, state and federal regulations, NTC 2008 and explanatory circular of February 2009. For this reason it is used a calculation methodology based on statistics carried out on the global model of the building where structural elements are shaped according to the lastest non-linear analysis methodologies.
---
Photo gallery
Here you find some pictures about our projects.