Extention and renovation works for Cantina Vini Tonon
You are here: Projects / Production Buildings / Extention and renovation works for Cantina Vini Tonon
---
Informations
Place: Carpesica, Treviso - Italy
Typology: Concrete structures and Steel frame structure
Beginning year: 2012
End year: in progress
Work: structural project and construction site supervision
Architectural project: Arch. Zanon Alberto

---
Project description
The project consists in expanding a plant used to make and storage wine. The following outline shows the works. All the new structures are separeted though specific technical joints.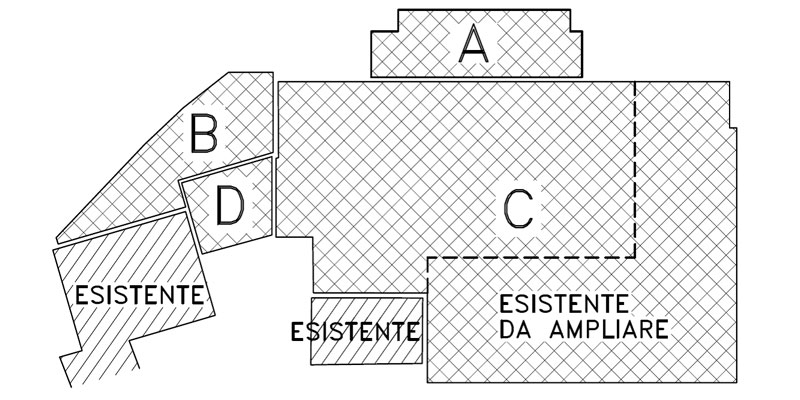 Bloc C has an irregular rectangular shape with dimentions 42,70x27,95m. The maximum height of the building is 8,80 m.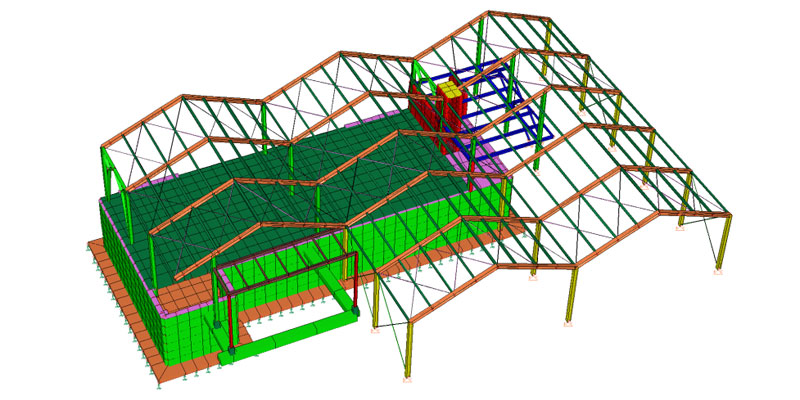 Block D is a steel roof. The plant measures m. 8.60 x 6.90 with maximum height of m. 6.00.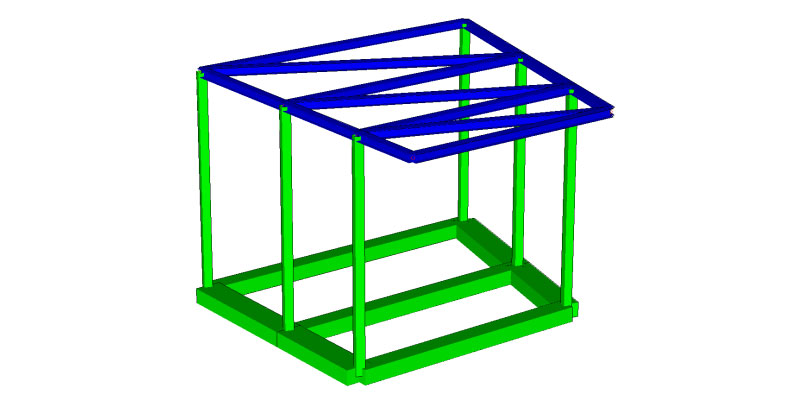 Block A is a semi- basement structure made of concrete septa and slubs. The plant measures m. 19.50 x 4.25. The maximum hiehg tis m 3.70.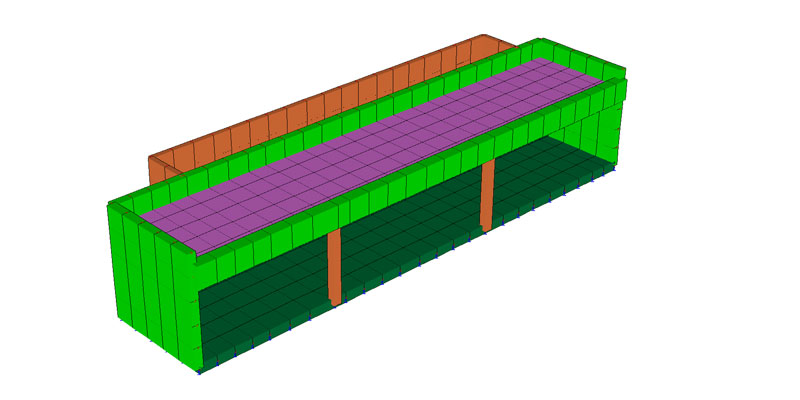 Block B is a nearby outbuilding for the wine cellar. it has an irregular shape basement where a residential building stands. Maximum measurements are m 20.50 x 16.80. Maximum height is 6.90 from the country level. Framed walls, pillars and beams structure is built with reinforced concrete.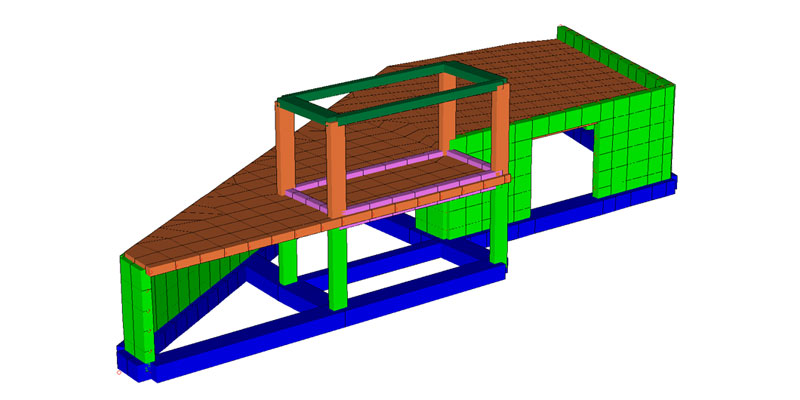 ---
Plants
Sections
Complete section
---
Photo gallery
Here you find some pictures about our projects.