"Ex Sartori" building - Vittorio Veneto
You are here: Projects / Restoration / "Ex Sartori" building - Vittorio Veneto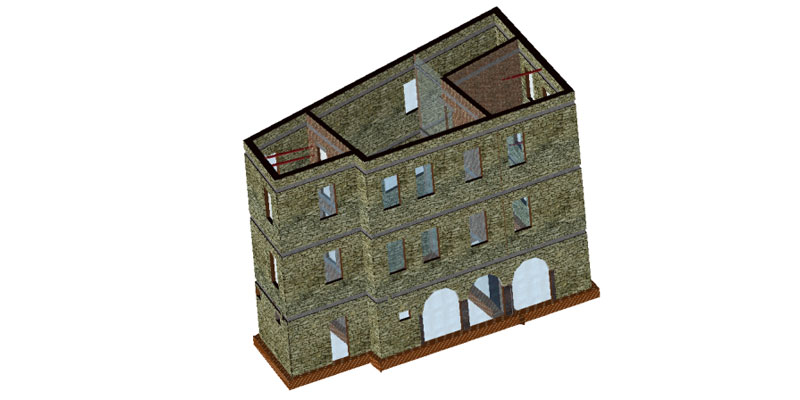 ---
Informations
Place: Vittorio Veneto, Treviso - Italy
Beginning year: 2009
End year: in progress
Work: structural project and construction site supervision
Architectural project: Arch. Randolfi Nicola

---
Project description
The building is an old 15th century construction placed in the historical centre of Serravalle. It is attached on the corner to another building. It is intended for residential and commercial use.
The building is composed of three levelsand a no-practicable attic. The plant measures 16.80x8.50m. The maximum height referring to the ground level is approximately 10.60m. The structure is made of ordinary masonry. The thickness of the not finished walls is cm. 40/45.
---
Photo gallery
Here you find some pictures about our projects.