Industrial building construction
You are here: Projects / Production Buildings / Industrial building construction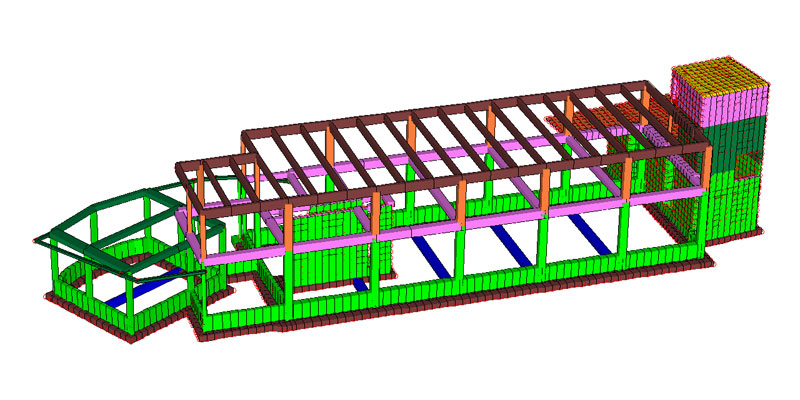 ---
Informations
Place: Porcia, Pordenone - Italy
Typology: Concrete structures
Beginning year: 2009
End year: 2010
Work: structural project and construction site supervision
Architectural project: Arch. Elisa Bristot

---
Project description
It includes the construction of an industrial building. It has a main ground with two above ground floors, offices and stairs.
The plant of the building with two floors measures m. 37.00 x 11.50 with maximum height 8.25 m from th country level. The offices measure 8.80x8.80 with maximum height m.3.50.
---
---
Photo gallery
Here you find some pictures about our projects.